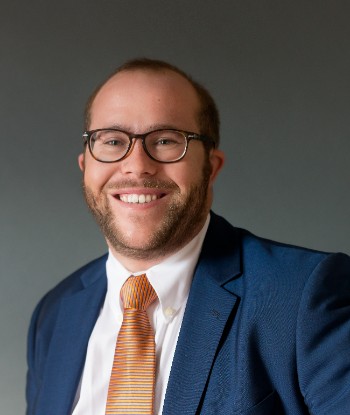 Licensed Real Estate Professional
|
Sales Associate
Rooted in Somerville, raised in Concord and educated in New Hampshire and Rhode Island. S. Brett Sillari has know New England and the Somerville area almost too well. His family goes back a hundred years in Somerville and nearly 200 years in Real Estate. In Italy his family were some of the original land barons on Cori country side. His grandfather was a contractor and developer who built post war homes in New Jersey. While his father and grandfather helped pioneer the real estate [...]
Rooted in Somerville, raised in Concord and educated in New Hampshire and Rhode Island. S. Brett Sillari has know New England and the Somerville area almost too well. His family goes back a hundred years in Somerville and nearly 200 years in Real Estate. In Italy his family were some of the original land barons on Cori country side. His grandfather was a contractor and developer who built post war homes in New Jersey. While his father and grandfather helped pioneer the real estate transition of Somerville in the 1980's and early 1990's until his fathers death.
Brett attended the Fenn School in Concord, before making his way up to the Dartmouth College area of New Hampshire to study at one of the oldest boarding schools in the United States, Kimball Union Academy. After graduating from KUA he went to study marketing, business and economics at Salve Regina University where he interned and honed his skills at Century 21 Access America.
Now after completing his first year here at Century 21 Avon and his tenth year in the real estate business he is looking to help you find the bast place for you to live.
Office Location
1675 Massachusetts Ave
Cambridge, MA 02138
Contact Info
Specifications
Languages:
Specialties:
Service Area:
Brett's Testimonials
Brett is an asset. To the Century 21 team. Brett was personable, knowledgeable, helpful. He made the process easy. As a result, selling after living in that home for over 30 years, was easy. I can say he took the stress out of the process. R. D., Seller, Everett
Brett went out of his way to be helpful to me with things I could not handle on my own. I will be forever grateful. He also was great while helping me find a condo. Brett was with me the last day in my home helping me with last minute things and I know he knew how hard it was for me to leave there after living there for so many years. He is very caring and kind. Linda, Seller, Somerville
Brett was very knowledgeable ,very patient and willing to go the extra mile to make sure that all went smoothly! Olivia, Buyer, Concord