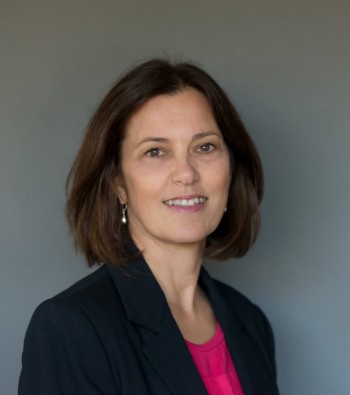 REALTOR®
|
Sales Associate
A long time area resident, you will find Julie's knowledge of Arlington, Cambridge and surrounding communities extensive. In addition to her real estate career, she has a Bachelors Degree in human services and has worked in many rewarding facets of that profession. Diligence, patience, objectivity, and a strong work ethic are qualities she is proud of and in turn, you will benefit from. You can expect and will receive timely and honest communication and quality service that will [...]
A long time area resident, you will find Julie's knowledge of Arlington, Cambridge and surrounding communities extensive. In addition to her real estate career, she has a Bachelors Degree in human services and has worked in many rewarding facets of that profession. Diligence, patience, objectivity, and a strong work ethic are qualities she is proud of and in turn, you will benefit from. You can expect and will receive timely and honest communication and quality service that will make your experience a positive one.
Being a full service company, Julie provides you with guidance throughout the entire real estate transaction and will thoroughly educate you, from the home search to the day of closing (as a buyer's agent) and will proudly market your home to find the right buyer (as a seller's agent). Together, you will accomplish your goals to buy or sell, whether it's your first experience or your last. Keeping in touch with clients is one of her strengths, as she is proud to earn your repeat business.
Conveniently located in Arlington Heights and in Cambridge between Porter and Harvard Square, our two locations are accessible via T, bicycle or car. For those of you who know Julie and who have already worked with our company thank you for putting your trust in her!
Positions Held:
Sales Manager of our Cambridge Location ~ September 2011 - January 2018
AWARDS
#1 Agent in the Company 2010
#2 Agent, Arlington office 2009
#1 Agent, Arlington office 2008
Masters Diamond 2010
Masters Diamond 2009
Quality Service Pinnacle Producer 2009
Masters Emerald 2008
Quality Service Producer 2008
Masters Emerald 2007
Masters Emerald 2006
Masters Emerald 2005
Masters Diamond 2004
Masters Diamond 2003
Masters Emerald 2002
Pacesetter Award Jan-June 2002
Rookie of the Year 2001
Agent of the month 2001
LANGUAGES
LOCATIONS SERVED
Arlington, Belmont, Cambridge, Somerville, Lexington, Medford, Watertown, Winchester, Woburn, and Surrounding Communities
OTHER SERVICES OFFERED
Office Location
75 Park Avenue
Arlington, MA 02476
Contact Info
Specifications
Languages:
Specialties:
Service Area:
Julie's Testimonials
I have worked with Julie Horvath on a number of real estate deals since 2002. Because of her knowledge and expertise in real estate, the Arlington market; along with her superb negotiation skills she has always left me with a very positive impression. On my last 2 sales (2014 & 2015), she priced my condo's perfectly so that I had multiple offers. She's a true professional and is there for you every step of the way. I would highly recommend Julie. There aren't enough stars to [...]
Beverly, Seller (Arlington)
Julie did an appraisal on my house a few years ago. She was very thorough, professional and knowledgeable about the area, and it was clear that she had a strong work ethic. From this experience I knew that I would want her as a broker when the time came to sell my house. Julie was totally on top of the process, and was very thorough about communicating what needed to happen when. She was also very responsive when we reached out to her with questions or concerns. Julie was very knowledgeable [...]
Susan & Bruce, Seller (Arlington)
I can't think of anything Julie Horvath could have done better as she guided us through the sale of our house. She was very sensitive to our feelings as we prepared our home of 21 years to be put on the market. Because of her years of experience, she was able to price it right for a quick sale. Julie went out of her way to help in any way she could, such as breaking down the complicated rules about smoke/CO detectors and telling us just what we needed to do in order to comply. She even [...]
Carol and Christopher, Seller (Arlington)
Julie Horvath is very professional, and, at the same time, very understanding and helpful in dealing with the emotions of selling a house that has been our home for 35 years. This is the third time our family has used Julie's services; we have already recommended her to friends and will continue to do so.
Conrad & Jeannette F. (Arlington)