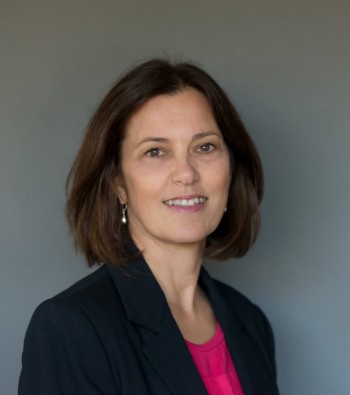 Manager
|
Real Estate Agent
A long time area resident, you will find Julie's knowledge of Arlington, Cambridge and surrounding communities extensive. In addition to her real estate career, she has a Bachelors Degree in human services and has worked in many rewarding facets of that profession. Diligence, patience, objectivity, and a strong work ethic are qualities she is proud of and in turn, you will benefit from. You can expect and will receive timely and honest communication and quality service that will make [...]
A long time area resident, you will find Julie's knowledge of Arlington, Cambridge and surrounding communities extensive. In addition to her real estate career, she has a Bachelors Degree in human services and has worked in many rewarding facets of that profession. Diligence, patience, objectivity, and a strong work ethic are qualities she is proud of and in turn, you will benefit from. You can expect and will receive timely and honest communication and quality service that will make your experience a positive one.
We are a full service company, providing you with guidance throughout your real estate transaction. Our team of agents will thoroughly discuss the process with you, from the home search to the day of closing and will proudly market your home to find the right buyer. Together, we will accomplish your goals to buy or sell, whether it's your first experience or the fifth. Keeping in touch with clients is one of our strengths, as we are proud to earn your repeat business.
Conveniently located in Arlington Heights and in Cambridge between Porter and Harvard Square, our two locations are accessible via T, bicycle or car. For those of you who know Julie and who have already worked with our company thank you for putting your trust in us!
AWARDS
#1 Agent in the Company 2010
#2 Agent, Arlington office 2009
#1 Agent, Arlington office 2008
Masters Diamond 2010
Masters Diamond 2009
Quality Service Pinnacle Producer 2009
Masters Emerald 2008
Quality Service Producer 2008
Masters Emerald 2007
Masters Emerald 2006
Masters Emerald 2005
Masters Diamond 2004
Masters Diamond 2003
Masters Emerald 2002
Pacesetter Award Jan-June 2002
Rookie of the Year 2001
Agent of the month 2001
LANGUAGES
LOCATIONS SERVED
ARLINGTON, Belmont, Cambridge, Somerville, Lexington, Medford, Watertown, Winchester, Woburn, and Surrounding Communities
OTHER SERVICES OFFERED
Office Location
75 Park Avenue
Arlington, MA 02476
Contact Info
Specifications
Languages:
Specialties:
Service Area: