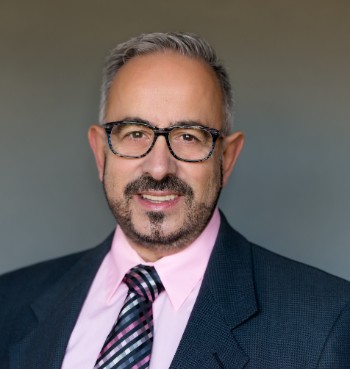 |
REALTOR®, Adviser & Advocate
"I've been a realtor with Century 21 Avon in Cambridge since 2012. I have received the title of top sales agent in 2014 & 2016 and top listing agent in 2015. I am also the recipient of the coveted "Century 21 Quality Service Award". I have completed specialized training with top industry professionals in multiple states, so I am ready to go above and beyond the call of duty to either sell your home or help you purchase one. I have recently been certified as a "Military Home [...]
"I've been a realtor with Century 21 Avon in Cambridge since 2012. I have received the title of top sales agent in 2014 & 2016 and top listing agent in 2015. I am also the recipient of the coveted "Century 21 Quality Service Award". I have completed specialized training with top industry professionals in multiple states, so I am ready to go above and beyond the call of duty to either sell your home or help you purchase one. I have recently been certified as a "Military Home Specialist", as well.
My pledge to you: I will be your "Agent, Adviser and Advocate". As leader of "The V Team", my team and I will handle your transaction from start to finish, guiding you every step of the way. My goal is to try to make this as stress free as possible for you.
Please contact me for a free, no obligation market evaluation of your home. Once you know the value of your home, then you can decide what your next move should be.
If you are a buyer, I would be more that happy to sit with you and explain the whole buying process and assist you in getting the pre-approval that you would need, to start this amazing journey of home ownership.
If you are a seller, my goal is to market your property in a way that would set me up to be able to negotiate the highest price, in the shortest amount of time, while assisting you in finding your next home (if need be).
Thank you for visiting my page. Hopefully, the next visit will be from me, to your new home!
CHECK MY REVIEWS ON ZILLOW PLEASE:
Office Location
1675 Massachusetts Ave
Cambridge, MA 02138
Contact Info
Specifications
Languages:
Specialties:
Service Area:
Paul's Testimonials
Paul is not your average realtor. I have worked with several realtors in the past and not one provided the high level of service, extreme knowledge of the process and intense dedication to make the client happy that Paul does. Paul will help you make your dream come true! ~ Buyer, Revere, 2014
It was a pleasure to work with Paul. He was extremely attentive and responsive to our needs, wishes, and concerns as first-time homebuyers. He always had time for us and helped us sucessfully navigate our way through a troublesome short sale process. Paul was always on top of deadlines and worked dilligently to get all parties (mortgage officers, attorneys,sellers' agent, etc) on the same page working together to make things go as smoothly as possible. I would highly recommend Paul to [...]
Paul Visconti is very professional, very help and very knowledgable. Paul went above and beyond in trying to find the perfect home for us. If we had any questions or concerns Paul was just a phone call away, Day or Night. He made us feel special and unique and he understood what a home meant to us and tried to find something to call home. He also went above and beyond in selling our home as well, when the time came to sell. Paul is very positive and upbeat. Not only was Paul our Real Estate [...]
I cannot say enough about Paul. I live in Florida and needed to sell my home in East Boston. He was always in touch with me and made sure I was always kept up to date. He made a very difficult time in my life a lot easier because he was there for me every step of the way. I will recommend him to anyone I know selling a home. I will always consider Paul a friend. ~ Seller, East Boston, 2018
Paul is the BEST realtor! My fiancé and I were first time home buyers. Paul was so patient with all of our many questions and provided the guidance and advice we needed in the purchasing process. He was helpful with all negotiations and with keeping us on task to close on our first home! We couldn't have imagined working with anyone else and are super grateful we had Paul to work with us. Thank you Paul! ~ Buyer, Lynn, 2019
I was looking to buy my first house. I had no experience in property before I set on to buy. I am glad I had Paul as a friend and an advocate by my side. He patiently explained me pros and cons of different neighborhoods, gave me ample of options to look through, provided me previous closing deals within a neighborhood, and answered my questions with patience and at length. He always came prepared with research done for every meeting we had and had material printed out for me to look [...]
If you tell Paul what kind of property you are looking for, he absolutely will not rest until he has fulfilled everything you are hoping for and more!!! I have never met anyone who is willing to make such tremendous effort on another person's behalf!! His knowledge of all aspects of the real estate business is encyclopedic, but, when the rare question comes up that he doesn't know, he will find out the answer PRONTO!! If the occasion should arise when we have a need to use a real [...]
I loved working with Paul. Very responsive. Very Kind. Everything was answered with "my pleasure".........and he really seems to mean it. When I asked him to get me keys, tenant leases, security deposit information, and other items....he was super responsive, quick to act, and very organized......Great to work with.....Thanks Paul. ~ Buyer, Medford, 2016
Paul was very attentive to all of our concerns. He made the process of first time home buying much less daunting, and was always there day or night to answer any of questions at a moments notice! A pleasure to work with. ~ Buyer, Boston, 2019
Paul was amazing. He research the area and reviewed everything with me so that I had a good understanding of the area and the process. He was beyond helpful every step of the way. I will be using him again shortly. ~ Seller, Salem, 2019